Online Classes with Laura Kay
Welcome to online yoga classes, from the Bocas Yoga Studio, Bocas Del Toro, Panama. These classes are appropriate for beginners and intermediate students. We are all students for life. That's why we call it yoga "practice". It is never too early or late to start this life-changing moving-meditation for optimal body and mind. Laura Kay is committed to keeping low prices so that yoga can be accessible to more people across the globe. This is not intimidating bougie - it's real, authentic life, baby...what yoga is truly about. Let's get real together. I'd be honored for you to join me on this journey to wellness. Namaste.
Online full yoga class, with Laura Kay, direct from the Bocas Yoga Studio, Panama. Appropriate for beginners and ongoing intermediate practitioners. Combines effort and surrender, strength conditioning as well as flexibility - body and mind.
Enjoy this hip-opening yoga class with Laura Kay. To have tight hips is quite common, and this class is designed to get you open in such a blissful part of your body. To have more mobility in your hips, at any age, helps the body/mind move through life with a bit more ease. To have happy hips is a sweet state to be in. It is never too early, or too late, to give yourself the loving gift of freedom in your hips. You might just add a wiggle to your walk!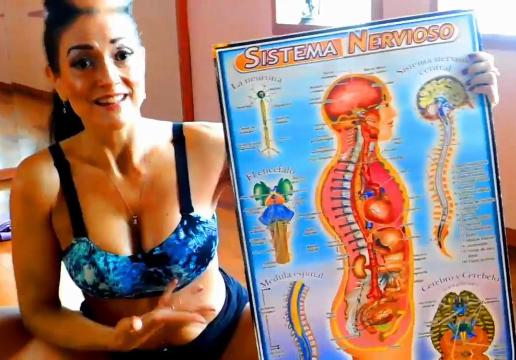 Back pain is the number one complaint of people. This 45-minute practice will give you the tools you need to strengthen your back muscles, that normally don't get worked, no matter if you sit all day or are active in sports, the lower-back often gets neglected. Here, Laura Kay guides you into a safe, nicely sequenced, dynamic, strong yoga class, that is really accessible to everyone. Everyone from surfers to office-workers LOVE this class. It will get your body out of it's habitual fetal-position (hunching) and make you look and feel inches taller! With optimal spine alignment, your nervous system gets a loving reward too! Optimal spinal alignment lowers cortisol-levels (stress-hormones), so not only are you gaining improved posture in your body, you are toning your mind, as well. Remember first principle of yoga - keep an OPEN mind and give this new, dynamic alignment a try! What do you have to lose? Back pain, or better, yet, prevent it! All the best health to you - body & mind.
HAPPY HAMSTRINGS YOGA CLASS
Work towards the splits, safely with Laura Kay. If you ever wanted to get into the splits, this practice is designed to use positive attitude and optimal alignment for you to express yourself to your fullest potential. Utilizing decades of experience and knowledge of anatomy, you are guided into a healthy relationship with your body, and learn to love yourself with where you at at. Laura Kay offers tips utilizing blankets, blocks and straps to guide you safely into open hamstrings.
Laura Kay, with the assistance of a model teach you how to get assisted up into a handstand at the wall, and then how to kick yourself up into a handstand at the wall. There is a warm up of arm, shoulder and wrists before the handstands are worked up to, with a nice, mellow short cool-down. Two different inversions/handstands are taught in this exciting video that you've been working up to, as your climax pose!